Matrix
Project Management System
Categories, tasks, comments, files, reports, priorities, deadlines, group performance, control, payment of wages, etc.
Technologies:
Client side - Delphi
Backend - PHP, Mysql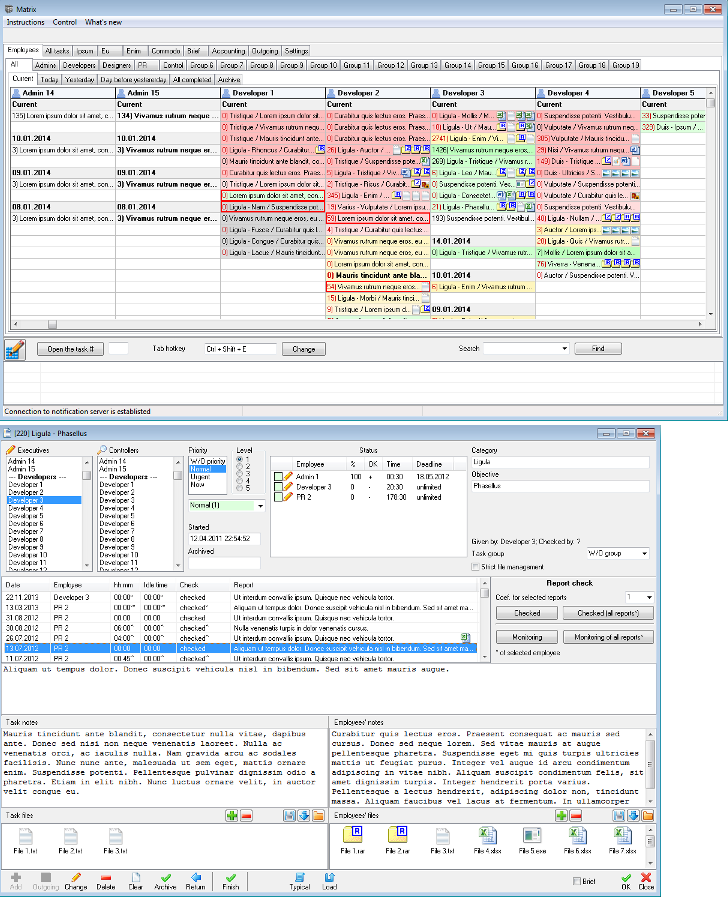 Request a free quote & start your career with us
Take a 1 week risk free trial. Starting at $1850 a month.
None of your personal data will be sold. No spam is guaranteed!
+ 1 646 564 5598
+ 38 044 451 6764